The Design & Building Process
Our Building Process is a well thought out and organized plan that gives the homeowner time to make decisions without feeling rushed. Throughout the entire process we walk you through each decision and give you a timetable so you are aware of any upcoming decisions. Click on any of the links below for more detailed information regarding the steps we go through.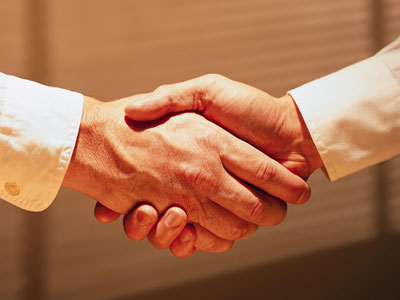 Initial Consultation
This initial meeting takes place at the Prime Design office with the Client and members of the Prime Design team. In this meeting we will:
Explain Prime Design's Philosophies & Processes.
Review the Client's lot information (if lot has already been purchased).
Discuss the Client's initial design criteria.
Discuss the Client's preferred timing of project.
Have a preliminary discussion about client's budget.
---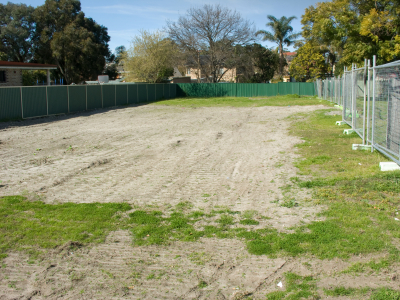 Lot Analysis
Here we discuss the elements critical to selecting the perfect lot for each client. Site review is critical to good home design and always the first step in the Design Process. This Lot Analysis will include:
A detailed discussion of the lot or lot(s) if the Client is trying to select between more than one.
We will cover such topics as positioning of the home on the lot, the view, possible clearing needs, site preparation costs, water/sewer needs, etc.
We will also discuss lot dynamics, such as sun angles, wind factors, topography and how it will affect the building site, trees, etc.
Signing of the Design Agreement and payment is done.
---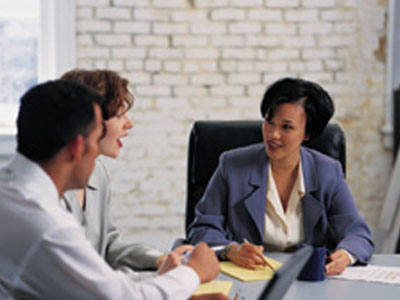 Preliminary Design Meeting
In this critical first meeting with the Designer, we will all meet at the Prime Design office and review topics such as:
Lot Analysis and how it fits into the home design
The Client will present any pictures, floor plan examples and magazine articles to Prime Design
The Client and Designer will discuss style, interior design features, layout, building product preferences and Client's list of design guidelines.
We will have a discussion of preferred home design style (i.e., Craftsman, Colonial, Ranch, etc.) and floors desired.
We will cover desired interior design features such as columns, arches built-ins.
We will view 3D Walk-thru's of plans that fit your design criteria if available.
We will discuss the home layout and floor plan, and any special furniture considerations.
We will talk about building product preference for things like windows, exterior doors, and roofing.
---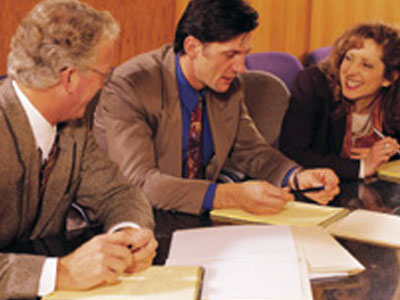 Follow up Design Meetings - Custom Homes
A Conceptual Plan is created with initial dimensions and home layout complete based on the Initial Design Meeting. Once the Conceptual Plan is done:
The Client reviews the initial layout.
Client then meets with Prime Design to discuss layout and any changes needed.
Prime Design revises the Conceptual Plan based on meeting
This process normally re-occurs 2-3 times until the plan is exactly the way the Client wishes. The Final Step in the Design Process is then Finalizing the Home Plans to 1/4" scale and reviewable in 3D software.
---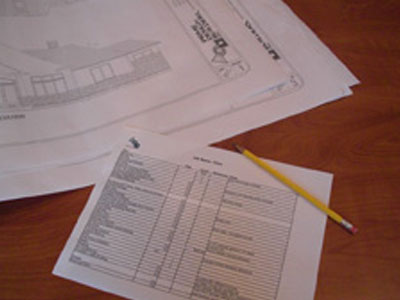 Price Estimate Meeting
A Complete Estimate is prepared and presented for your review. "Hard numbers" are received from all suppliers and subcontractors to ensure you have an accurate idea of the cost of your home. Prime Design shys away from using allowance numbers whenever possible so that you don't encounter the "horror" story of your project costing more than expected. Once our price is established, we guarantee that price. Hidden fees and escalation charges are never encountered when you build with us.
This is one of the reasons we have 100% home buyer satisfaction!
---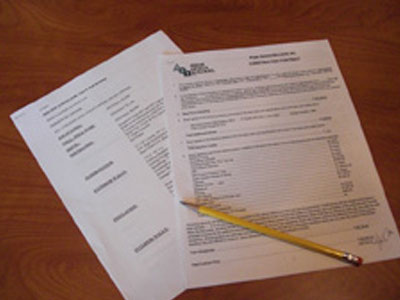 Finalize Specifications & Construction Contract
Once the cost estimate is prepared, a Specification sheet detailing all the "ingredients" of the home that we talked about is written up. This step ensures all parties are on the same page. The Construction Contract is also prepared and reviewed and a down payment on the project is received.
Time estimates are discussed so we are aware of when you would like to move into your new home. Once the "move in" date is established, Prime Design can then do a critical path schedule so we ensure you are able to move in the day you want. We are proud that we have never missed a move in date in the history of our company!
---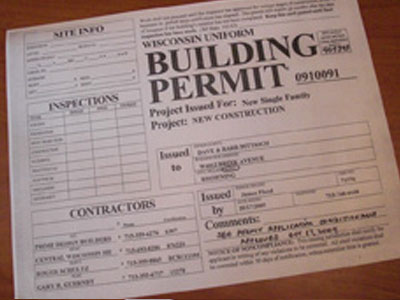 Permitting Process
Prior to beginning construction there may be several permits needed. If you are building in a rural area, a sanitary permit will be needed. Zoning Permits, DNR Permits, Building Permits as well as other miscellaneous permits required by your municipality or sub-division will need to be applied for. Prime Design fills out all paperwork that is needed and applies for the various permits on your behalf.
Throughout the building process, building inspectors are contacted for the appropriate inspection checks - insuring all building codes are followed. Once your home is complete, you will receive a copy of an occupancy permit stating that your home is approved and ready to be moved into. Occasionally, some municipalities require a deposit which is then refunded once an occupancy permit is secured. We will inform you if your municipality should be issuing a rebate to you.
---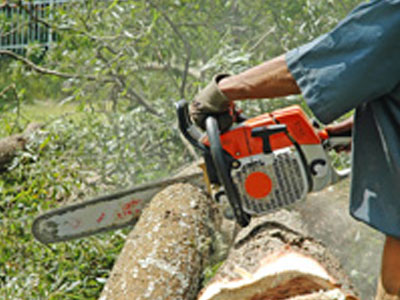 Lot Clearing
A meeting at your site is scheduled to review trees or brush that need to be removed prior to construction. Site clearing is then scheduled. The clearing of your lot may be done by you or we can schedule to have your lot cleared for you - whichever you prefer.
---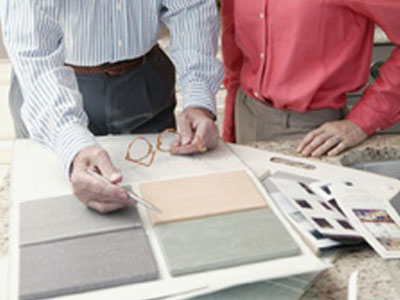 Selections
Throughout every stage of the building process, we are there to assist you with all your selections. Meetings to select siding, stone, brick, floor coverings, fireplace, plumbing fixtures, cabinets and countertops will be arranged by Prime Design and completed in a logical order. Our expertise in interior and exterior design along with the aid of our 3D design software will put you at ease.
Due to our large showroom, many items may be selected right at our facility. If additional selections need to be made, we will arrange supplier meetings at their location. It is often easier to arrange the supplier meetings closer together to keep selections fresh in your mind. The meetings can be arranged to take advantage of a full day or we can schedule 1 meeting per day for several days in a row. The client can specify which they prefer. Depending on the supplier, meetings can range from 30 minutes to 2 hours.
---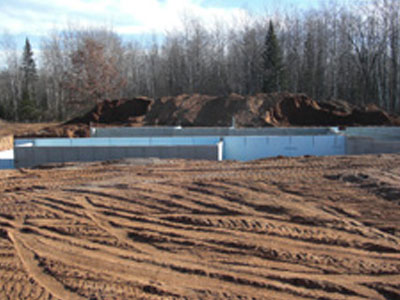 Foundation
The foundation stage is critical to the final quality of your home. At this stage:
Excavating for the foundation will be done.
Footings are poured, drain tile is placed both around the interior and exterior of the foundation to ensure the best possible drainage.
Forms are then set in place.
A concrete pump delivers the concrete in place. Using a concrete pump stops separation of sand, rock and cement, controls water content, and reduces time of pour.
Once the concrete is cured, forms are stripped, sill plates applied and we're ready for framing.
---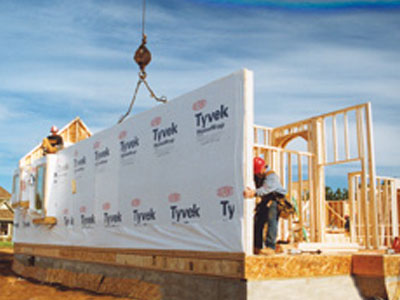 Framing
Now it's time to put sticks in the air! We refer to this as "the set." During the framing stage the floor system, trusses, interior and exterior walls, headers and support beams are put in place, along with the support structures for any ceiling treatments:
In most cases, the floor system, walls, and trusses will be delivered to the jobsite on semi's and "set" into place using a crane.
The panelizing of the framing components speeds up the framing process and allows us to get your home "weather-tight" within a matter of days. This ensures all lumber gets out of the elements quickly, resulting in the best end product
Windows and exterior doors are also installed.
---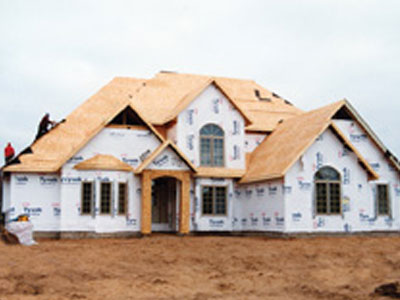 Mechanicals
Now we add the mechanical elements of the home:
The Rough-in stage involves installing plumbing, HVAC duct work, and electrical wiring.
The HVAC stage includes calculating the heating and a/c load for energy efficiency, and a REScheck which is a computerized analysis that measures the compliance of insulation and window packages, based on local building codes.
During the Mechanical stage we walk-through the home with the customer and review details on the electrical wiring, phone, cable, and sound system wiring.
Windows and exterior doors are also installed.
---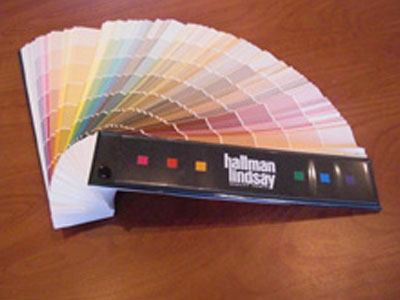 Wall Finishes
At this point your home really starts to take shape. During the Wall Finishes stage we:
Install and check all insulation and expandable foam.
Install sheetrock, Fire-rock, and Dura-rock.
Apply wall textures such as Orange Peel or Knock-down.
During this stage the Customer will finalize wall color paints to be applied prior to finish carpentry.
---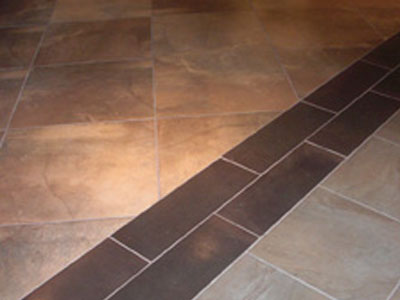 Finish Carpentry & Flooring
The light at the end of the tunnel! In the Finish Carpentry & Flooring stage we install:
All interior mouldings, including crown moulding
Interior doors • flooring - tile, carpet, wood, etc.
Kitchen and bathroom cabinetry
Closet layouts are confirmed with you and installed
---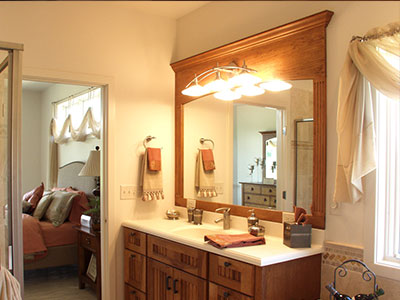 Fixture Installations
The Fixture Installation stage includes:
Installing the plumbing fixtures
Installing mirrors, bathroom accessories such as towel bars, robe hooks, etc.
Light fixtures will also be installed during this timeframe as well
---
Completion
Before we turn the home over to you we work to make sure it is as perfect as possible.
The Builder performs the final home preparation, and completes a "to-do" list (also known as a punch list)
A "walk-thru" is scheduled with the heating contractor to go over the heating system including any maintenance items you need to be familiar with
Financial wrap-up of allowances and change orders are reviewed
Warranty information and procedures are reviewed
A thorough cleaning is done so your home is in "ready to move-in" condition
---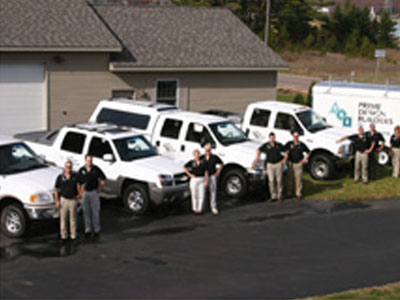 Warranty & Customer Care
Prime Design Builders is just as committed to your satisfaction once you take possession of your home, as we are during construction. We have our own rigid standards for the quality construction of our homes and see to it that the highest quality measures are used. All our homes carry a one-year warranty. In addition, products utilized in our homes also carry individual warranties. You can rest assured that we will be around to service any issue you may have.